The best horror books of 2023 all share some similarities. The last years have been so-so for avid horror readers, and the horror genre has become increasingly inflated with ordinary thrillers. Moreover, many horror authors have felt the need for social commentary in their novels to annoying degrees. Amidst simple thrillers with no or only a fleeting supernatural element and stories with a panoply of genders and sexualities which add absolutely nothing to the character or story, where has all the good horror gone? Are we relegated to reading and rereading classics and modern classics? As an author of horror, I must say the genre is definitely on the skids. That does not mean no good and sparkly new horror books are left! I've curated a list of the best horror books of 2023, which came out this year or 2022 at the earliest.
Top 6 Best Horror Books of 2023
Here are my top six best horror books of 2023. I've tried to stay clear of social commentary as much as possible, so I had to scrap a few famous authors. I've also ignored the thrillers being marketed as horror. If it doesn't have supernatural elements, it's not horror (regardless of gore). These are non-spoiler synopses and sort-of reviews. This isn't a book review blog, and as an author, I view books of other authors differently. Just read the darn books. My pick for best horror books of 2023 in no particular order:
#1 Holly by Stephen King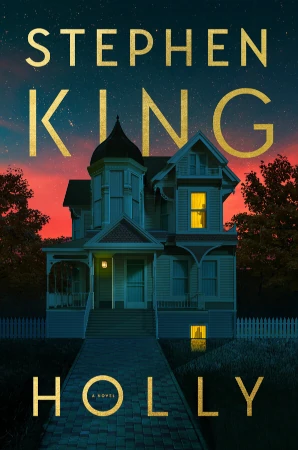 When Penny Dahl asks the Finders Keepers detective agency for help in locating her missing daughter, Holly, despite dealing with her partner's Covid illness, the recent death of her complicated mother, and being on leave, is compelled by Penny's desperation to take on the case. As Holly investigates, she discovers the seemingly respectable Professors Rodney and Emily Harris, living blocks away from where Bonnie disappeared, are hiding an unholy secret in their basement. Lifelong academics, the professors prove to be cunning adversaries. Holly must use her talents to unravel the truth and outmanoeuvre the ruthless professors.
Holly is suspenseful and dark, and despite its size, it is a quick read. Stephen King seems to be back in his old groove with this one. Of course, I must warn about the reference to COVID-19, which is quickly becoming quite the asinine trend and hasn't aged very well now that we know more about it.
#2 How to Sell a Haunted House by Grady Hendrix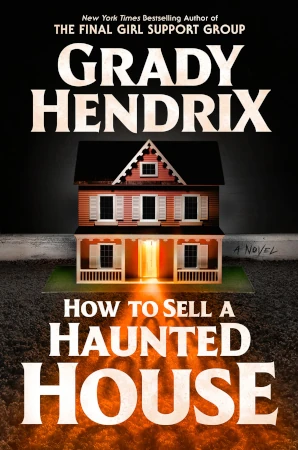 When Louise receives the news of her parent's death, she is reluctant to return home to Charleston. Part of that is because she'll have to leave her daughter with her ex, the remains of her father's academic career and her mother's obsession with dolls. More pressing is her brother Mark's resentment of her life's success while he was "stuck" in their hometown. Regardless, together, they have to try and sell the family house, which requires a lot of work. The house has other plans in mind, though, and does not want to be sold.
This one is creepy and slow-burn, building suspense and mystery over time. It's a really good read if you want to be left wondering through most of the story.
#3 Looking Glass Sound by Catriona Ward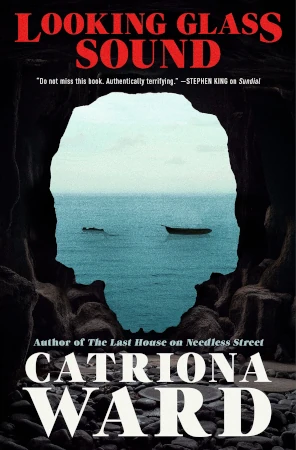 Wilder Harlow starts the final chapter of his life's narrative in a secluded cottage overlooking the Maine coast. His storytelling involves the account of his childhood companions and a killer prowling around a small New England town. Wilder confronts his past and the blurring line between memory and fiction, through the lens of bestselling novel "Looking Glass Sound". The novel was written by his erstwhile best friend, Sky, who wrote the book based on Wilder's memoirs. Wilder slowly loses his grip on reality, a process hastened when he finds little notes around the cottage, written in Sky's signature ink colour.
Is this horror? It's the one closest to thriller and away from horror, but it is very disturbing and deals with delusion and (a wavering sense of) reality.
#4 The Spite House by Johnny Compton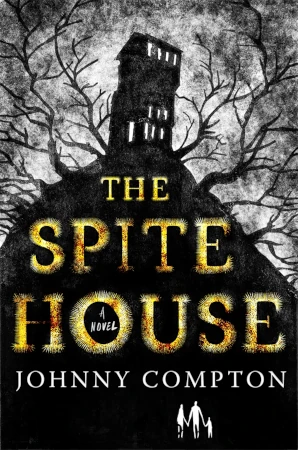 Eric Ross is on the run from his past and in dire need of money. The challenges of finding new work and constantly moving seem to end when he discovers a weird job posting for the Masson House in Degener, Texas. The problem? The house is known to be haunted, and the job includes documenting any paranormal activity. The money is substantial, and Eric's curiosity also gets the better of him. He accepts the job despite the house having driven previous caretakers insane already.
Grief, death and love are strong themes in this Gothic horror, which clearly draws inspiration from the classics like The Haunting of Hill House.
#5 Let Him In by William Friend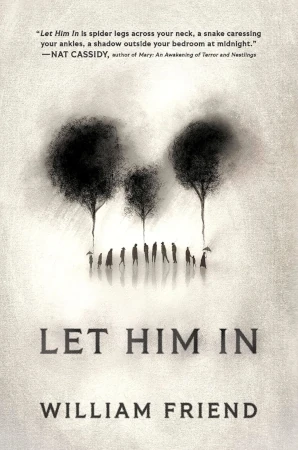 Alfie is a young, windowed father confronted with the prospect of raising twin daughters. The daughters have recently become fixated on an imaginary friend (I mean, that's "normal" considering their loss). However, what starts as a relatively innocent coping mechanism turns sinister when the girls start doing things like setting an extra plate at the table and whispering weird promises. Alfie seeks the help of Julia, a psychiatrist, to help the girls. But when he, too, senses the presence lurking around the house at night, he second-guesses the cause of the girls' distress. To confront the danger looming over his daughters, Alfie must also deal with a few uncanny truths about himself.
The combination of Gothic and psychological suspense is always good in my book (hah).
#6 Self-Plug: Night Demon by Stephen Wolberius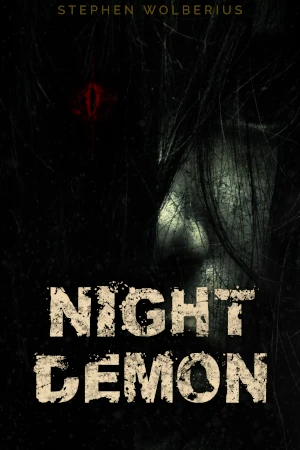 Horror in 2023, the actually good kind, is all about haunted houses, Gothic themes and psychological duress (of the losing the sense of reality kind). This is, of course, right up my alley, and Night Demon has many similar themes. If you like what I like to read, you probably like what I like to write, too…it just makes sense. Here is the blurb:
Lilian, a thirteen-year-old factory worker in an industrialising town plagued by a serial killer, can see an invisible affliction within other people. When her search for her missing best friend ends with a confrontation with a demon — and learning that the affliction turns humans into demons — another demon named Lucian saves her life and promises answers. Her first clue is that demons are responsible for the many murders. Unfortunately, Lilian's new lead has problems of his own — Demon Hunters, who claim Lucian is the serial killer and who see Lilian as an accessory.
Can her ability to communicate with these creatures be used to solve the crimes? Or will her connection to the Netherworld prove to be her own undoing…
Social Horror: The Reason Horror Sucks
Horror has long been a vehicle for expressing ideas on the current social status quo. I'm not denying that, but this has always been an individual case. A famous, infamous or at least very skilled horror author uses their story to make some kind of social commentary. American Psycho, It and Dracula come to mind.
The difference between then and now is that it was sporadic and expressed an author's unique personal views. Nowadays, the phenomenon of Social Horror turns writing into activism. It's no longer about the craft; it's now about the message. That seems like a subtle nuance, but it's not. The craft is supposed to express your original and unique ideas. Any political or societal message will inevitably be borrowed and copied over ─ they are usually not by the author's own inception.
And people are willing to forego quality for social commentary. Many will not mind a cheesy plot or poor editing if the social message rings true to them. As long as this is true, plenty of horror authors will feel compelled to inject virtue signalling into their stories, for the brownie points.